Reflexology has both physical and emotional results. Physically, Reflexology eases muscle tension, increases your energy. Emotionally, Reflexology promotes calmness and well being.
About Kyoungjin Ha and Reflexology in London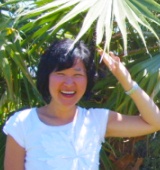 Welcome the website of Kyoungjin Ha ! I am a Reflexology Therapist offering Reflexology and Massage treatments in London in the comfort of your home.
I have worked for 10 years as a Reflexologist and Masseur in London. During this time I have helped many Clients on their journey to reaching a state of well-being.
I practice Reflexology in London and I am available to come at your domicile within 30 mins of Central London. I believe Reflexology at domicile works particularly well since Clients can relax in a familiar environment.
About Reflexology and Massage in London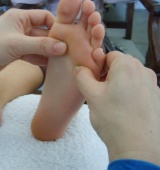 With Reflexology and Massage, I can help you relax, improve your mood, aid sleep, helps relieve tension and improves a sense of well-being.
Reflexology and Massage can provide an extra help to feel good and find a sense of balance
Both Reflexology and Massage are treatments that use touch to make you feel good. It's that simple.
Do get in touch with me via the 'Contact me' page to receive Reflexology and Massage in London :)
Massage and Reflexology in London - benefits of relaxation
Massage and Reflexology do not treat, help, aid or diagnose the list of conditions described below. For each of them the only claim this website is making is that Massage or Reflexology will provide relaxation. Please do click on them to read how i can provide relaxation.